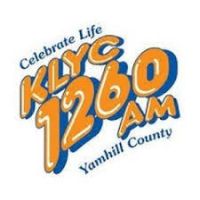 MAC CITY COUNCIL SAYS IT'S TIME TO DO SOMETHING ABOUT THE CITY'S HOMELESS CAMPS
Calling it a public health crisis, the McMinnville city council says it's time to do something about the homeless camps on Dustin Court and Marsh Lane. Council member heard from a few people at last night's council meeting asking that they do something. Resident Brad Bassett says the 9th Circuit Court ruling only pertains to sleeping outside, not parking RV'S and the council should consider that.
Sima Petcheck says she can't take her kids to the park anymore. One resident says she is thinking of moving out of Mac because it's changed. One young boy asked the council when he will get his park back.
Apparently the council has had enough. Several councilors have said they don't like the needles on the ground and the mess, and they live in the community too.
Councilor Sal Peralta said he council should consider declaring a public health emergency.
The city council will have a work session may 14th to discuss the matter. Councilor Wendy Stassen said the police should be involved to talk about their experiences at Dustin Court and Marsh Lane, and the city should look at how other cities are dealing with illegally parked and illegally camped RVs'.
KLYC conducted a survey, which was provided to all the city councilors.
More than 600 people responded in a 24-hour period. 72-percent said they feel the homeless are taking advantage of Mac's good will. 82-percent said they don't feel safe on Dustin Court or Marsh Lane.
77-percent said it's affecting tourism. 69-percent said it's keeping new business from coming to town and 89-percent of 600 respondents say the city has not done enough to deal with the homeless problem in the city. That apparently is changing.