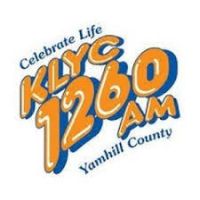 100 PEOPLE TURN OUT TO COMMENT ON THREE MILE LANE AREA PLAN
What will the area southeast of McMinnville look like in the future. It includes the airport, the Evergreen Space Museum, and the Willamette Valley Medical Center. 
it's western border touches Joe Dancer Park.
Enter the Three Mile Area plan. One hundred people turned out at a public open house at Chemeketa Community College Wednesday to give their input.
City officials want direction on what features and improvements. Some of your suggestions include developing an access to Joe Dancer Park, utilize the river more, build low cost-high quality housing, keep out big box stores, include restaurants, a gas station, look at a food and venue hall, more lighting, bicycle, pedestrian access.
Challenges for the area include a physical barrier from highway 18 and Three Mile Lane and the lack of neighborhood connectivity.
the next step is the consult team will take these suggestions and start developing some options. You can keep up to date at threemilelane.com. The next public open house will be in June.