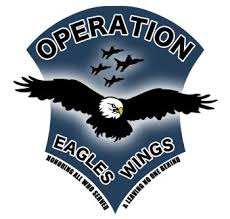 An Illinois high school senior used her high school prom to pay tribute to Marines killed in action.  
Aubrey Headon, who attends Rochelle Township High School in Rochelle, Ill., designed the patriotic dress to resemble an American flag.
Aubrey took two years to make a red, white, and blue patriotic prom dress.   But it's not an ordinary dress.   On the red and white ribbons are 25 names printed in white and black belonging to the members of the 3rd Battalion, 5th Marines, also known as 3/5 or Darkhorse, that were killed in action between September 2010 and April 2011 while conducting operations in the Sangin District of Helmand Province in Afghanistan.
Hearing about the battalion inspired Headon to pay tribute to the men's sacrifice.    She has a personal connection to the unit.  She knows one of the men who died.    Oregon residents can share that loss.    Sergeant Ian Tawney of Dallas, Oregon was also killed during the same time frame.    
He served with the 3rd Battalion, 5th Marine Regiment, 1st Marine Division, I Marine Expeditionary Force from Camp Pendleton, Calif.
At the time of his death, mid October of 2010, Tawney was the 10th Marine from his battalion to be killed in 10 days.